Hi guys! Here is the synopsis and my review of Wildwood by Jadie Jones. This one is basically a repost from my instagram account @insignificant.beauties and Goodreads. But in order to post my review of the second book in this trilogy, I felt like this one needed to be posted here first.
Wildwood – Jadie Jones
Synopsis (Taken from Goodreads)
Tanzy Hightower is not crazy. At least, that's what she tells herself. Crazy looks more like her mother, who studies each sunrise with the same fascination other women give tabloid magazines in the grocery store checkout line. Crazy sounds like the woman on the radio claiming there's a whole separate world existing parallel to our own. Still, Tanzy can't deny the tingle of recognition she feels each time she sees her mother standing at the kitchen window, or hears the panic in the woman's voice coming through the speakers of her father's truck.
Tanzy intends to follow her father's footsteps into the professional horse world. But the moment she watches him die on the back of a horse in an accident she feels responsible for, everything changes.
Full synopsis: https://www.goodreads.com/book/show/35664715-wildwood
My Review:
4⭐️ out of 5⭐️
Okay, whaaaat? What a ride! (She says a bit cheekily) That was amazing, but you can't just leave me hanging there…in limbo… wondering what's going to happen next? I can't wait to read more!!
I wasn't really sure what to expect with this book, but I was most definitely pleasantly surprised. At first when I saw the cover with the horse (even though it is a pretty cover) I kind of sighed inwardly, thinking it was going to be too typically the girl and her horse and drama like one of those horse movies.(Just not my cup of tea really, even though I do actually like horses)
Well….yeah, there is a girl and her horse and drama….AND heartache and carnage and an unseen world and an unseen king and betrayal and "magic". It also has some great unique concepts and all in all it made this such a thrilling experience.
The book is set in three parts. Tanzy is our 18year old main character. The first part is basically Tanzy's "normal" life happening, but you find yourself sitting on the edge of your seat with anticipation of what's to come…bracing yourself. For what exactly…you are not sure. There is a glimpse here and there suggestion that something larger is at play.
Part two is when it starts getting real…and 'things' start hitting the fan. About a third in there was this moment where I was just like…wait….what the hell just happened? As the story unfolds I often found it difficult to understand the whole concept/what was being explained…in the same way that Tanzy would have been confused while being confronted with the unseen world. I also had a sense of trepidation on behalf of Tanzy and I felt so untrusting of every new person entering her life…skip a few sentences ahead and I quote:
""I don't know who to trust," I admit aloud…
"Trust no one." She says, leaning forward."
Dum dum dummmmm…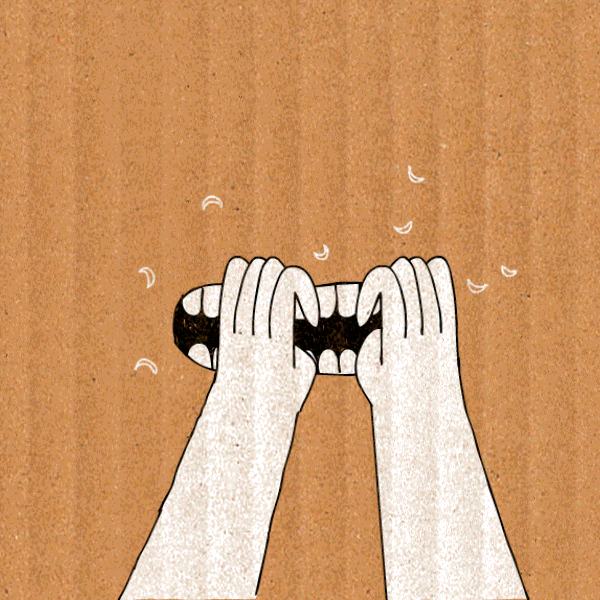 https://media.giphy.com/media/ZNp01poQBpv36W2TF0/giphy.gif
Part three is mostly a kind off 'through the looking glass' experience and everything falls into place a bit more..understanding begins to dawn and you get to experience a whole new world. (For me personally I struggle to keep up when there's a lot of 'scene' changes and descriptions of what everything looks like…however, it is needed…it did slow down my reading a tad bit.)
So many feelings…but I can't go into more detail as I don't want to spoil anything. Tanzy was a great character to follow and I enjoyed her growth and determination. The story intrigued me throughout the whole book and kept me reading. I loved this new story and I'm excited to follow the series.