When Dimple met Rishi 

by Sandhya Menon
Eeeek!!! My happy little heart 😍 This book was so good for my soul. A sweet, funny contemporary romance that warmed my heart and made me smile 😊
One Word: KISMET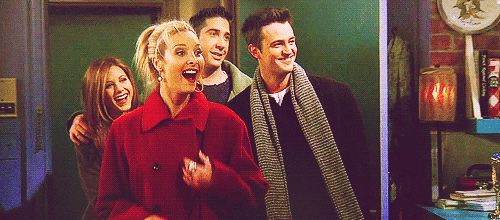 (Source: https://giphy.com/gifs/friends-excited-phobe-aeBbNgeewwtZ6 )
Synopsis:
My Review:
This story was exactly what I needed and precisely what I would look for in YA Contemporary fiction. And Sandhya has some amazing descriptive words and phrases that made the characters extra special and unique. (e.g. Douch noodle, Aberzombies 🤣)
I loved the fact that they were both stereotypical opposites for their gender and also opposites to each other. Dimple is career driven and has a modern outlook on her life, she has some pent up "rage" when it comes to the more traditional outlook of women being "married off". She has a struggling relationship with her parents, specifically her mom.
She was referred to as 'That Girl Dragon', she was called 'spirited' and a suggestion was even made that she would make a good serial killer🤣
Where is Rishi used the word "beautify"…'nough said right? Okay I'll say more…
Rishi is traditional, a romantic at heart and he has a deep respect for his parents and seem to get on well with them…he also got excited about the prospect of meeting an "arranged" wife. When it came to this part in the book where he felt… "His heart soaked in happy"…aawwwww maaan my heart ❤️… <–THAT is just Rishi.
(Why am I so MUSHY??!!😅)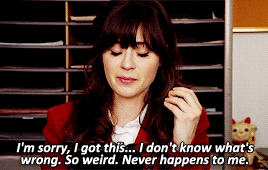 (Source: http://rebloggy.com/post/new-girl-jess-day-2×07-ours-ngedits-puppy-in-a-cup-1k-notes-ng-photoshop-challe/130010209332 )
Even amidst all this they have an easy and quickly developed camaraderie that was sweet.
The whole book plays of from both Dimple and Rishi's point of view's and I enjoyed both, which is quite essential since you do get to read from both their perspectives almost equally. Sandhya also used this in a very clever way…switching between the perspectives just as you would want to know what the other is thinking ( for instance the last chapter where you desperately wanted to know what's going on in both of their heads!! 😂).
The whole book was filled with wonderfully awkward and hilarious "inner talk".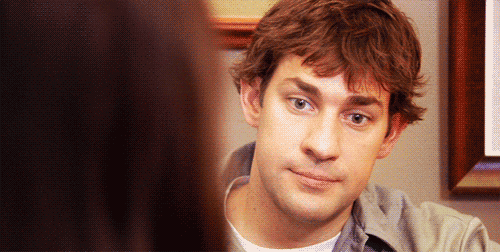 (Source: https://giphy.com/gifs/awkward-a4K7jjmwg0DyE )
The fact that Dimple is a Programmer and Rishi has an artistic side and is into comics just hit home for me …it was just extra special to me personally and created a further soft spot I me for this book.
One of the funniest parts:
The whole scenario behind their first meeting was just so hilarious and I couldn't help laughing.


(Source: https://nerdygirlnotes.com/2013/11/06/tv-time-new-girl-3-07/ )
The most heartwarming part:
The last conversation that Dimple had with her mom was one of the best parts in the book for me…my heart just felt like bursting and I got all emotional.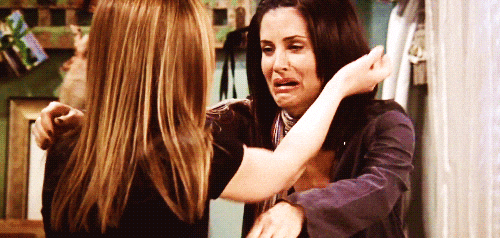 (Source: https://giphy.com/gifs/friends-hug-thanks-4Gf2txOa5EGY0/media)
Hilarious and heartwarming with just enough rawness and vulnerability, sprinkled with hints of the strong and sometimes volatile emotions and frustrations of teenagers bordering on young adults.
I can't WAIT to get my hands on From Twinkle with Love.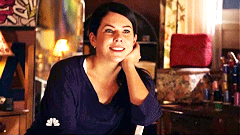 (Source: class="sourcelink" https://gifer.com/en/TU77 )
I hope you enjoyed this review, have a lovely week!!
Much love
❤️