The Pre-Sale Event:
On Friday the 13th of September I had the great privilege of attending the Bargain Books Warehouse Pre-Sale with a few other bookstagrammers and man did we have a good time!!
Like all of the best events, we started the day of with a cuppa and let me tell you Brew ETC did not disappoint. (Psssst…they'll also be providing the coffee for the official event, so don't worry about missing out 😜)
This cappuccino was delicious and exactly what I needed to get me started. The lovely folks at Brew ETC was even kind enough to sponsor our first cup and they gave us a thoughtful little promo baggie to take home!
The size of the warehouse and the amount of books available always seem to amaze me and catch me off guard. It is totally overwhelming, but in the best possible way! We had about 4 hours to catch up with each other, browse and shop…you think you have aaaalll the time in the world, but time just flies when you start getting lost in the bookish goodness!!!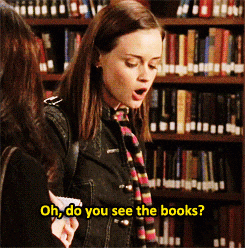 [Source: GIPHY ]
For those of you who are not aware…I am currently in my last trimester of pregnancy with my third little girl on her way…YAY! (I only have about 4 more weeks left before I can hold her in my arms💗) For that reason, I decided to focus on the Children's section of the Book Sale. (Specifically the pre-school and toddler selection of books) What a blast to shop for and spoil my two little girls(2.5yr old and almost 5yr old) especially before they need to share me even more 😂
You can check out all my ramblings, ooh's and ahh's as I walk through the children's section of the pre-sale on my Instagram profile in the highlights section 😊  Here is the link 😘 https://www.instagram.com/insignificant.beauties/
Exciting Finds:
I picked out some of my favourite things to share with you… All of which you will be able to find at the sale!
I only picked a few individual books that I was specifically excited about and the rest are more categories that excited me 😁
This was the first section to grab my attention…probably because I am always on the look out for sticker and colouring books to keep my girls busy and since it is also something that they really enjoy. The variety here is endless, even with the video stories I took for Instagram I only managed to scratch the surface. This definitely won the best value for money in my books as most of these are only R20 👏👏👏
Synopsis:
Oscar the Unicorn will eat ANYTHING …Oscar the Unicorn has eaten his stable so he needs to find somewhere else to live. Not easy if you're a unicorn who eats everything in sight … No one wants him around: not the pirates or the fairies or the dragons. Will Oscar ever find a place to call home? Well, it just so happens that Princess Oola has been searching for a unicorn FOR EVER …
A hilariously funny tale of friendship, belonging and LOTS OF EATING from the bestselling author of There Is No Dragon in This Story. Perfect for fans of Oi Frog!
[Source: Goodreads ]
We are all pretty much obsessed with all things unicorns and glitter and I was so happy to find this book for just R40.
Talking about books for R40, there were MULTIPLE tables laden with flat picture books, stories upon stories upon stories for just R40 each. I grabbed quite a few because of the fantastic price. Sooo perfect for story time before bed. (That's the idea, anyway 🙈 Bedtime in our house can be a little rough sometimes!!)
The Girl, The Bear and the  Magic Shoes by Julia Donaldson, Lydia Monks (Illustrator) Synopsis: Josephine has some new running shoes, and the shoe-shop lady says they are Magic! But will they be able to save her from a bear who's getting nearer, and nearer, and nearer…[Source: Goodreads ]
The Everywhere Bear by Julia Donaldson, Rebecca Cobb (Illustrator) Synopsis: The Everywhere Bear has a home on a shelf. But he doesn't spend very much time by himself. For each boy and girl in the class is a friend. And he goes home with one of them every weekend. The Everywhere Bear has a wonderful time with the children in Class One, but one day he gets more than he bargained for when he falls unnoticed from a backpack and embarks on his own big adventure! He's washed down a drain and whooshed out to sea, rescued by a fishing boat, loaded onto a lorry, carried off by a seagull . . . how will he ever make it back to Class One?The Everywhere Bear is a warm and engaging story from Julia Donaldson and Rebecca Cobb, the creators of The Paper Dolls, which has sold over 200,000 copies worldwide and was shortlisted for the CILIP Kate Greenway Medal. [Source: Google Books ]
I was excited when I spot these two from Julia Donaldson. Also look out for more books by her and other great authors like Roald Dahl and Oliver Jeffers. (Check out the giveaway I am hosting on my Instagram Page for a chance to win The Girl, The Bear and the Magic Shoes) These bigger type of hardback children's books are a R100. ( The paperback editions of these already retail for over a R100 and the hardbacks are even pricier, this is a bargain…get it 😅)
https://www.instagram.com/p/B2ehLggATBM/
Busy Boxes/Activity sets/ Tins
All of these sets range in prices (Between R50 – R250) and are marked on the items themselves. The variety, the cleverness and the sheer cuteness of these sets are almost too much…I, yes I, WANTED them all. The busy books that come with the figurines are probably my favourite(For R199)…I'm such a sucker for figurines 😂😂😂 
A lot of these sets are the famous fairytales from Disney and cute kiddie stories from Nickelodeon etc. Blocks, puzzles, crafts and just so much more to choose from… Books with Magnets or Figurines makes reading time, play time too.
It might just be me, but Charlie and Lola stays a favourite and every sale I make sure to grab at least one Charlie and Lola book 😂 My children also enjoy the cute stories, but this specifically I buy because I love them so much. The stories are fun and creative, there's also a lesson to learn in each one…subtly added that it doesn't take the joy away from the story and the illustrations are just precious. I also really love the relationship between Charlie and Lola. Lauren Child is brilliant.
Interactive board books for tiny grabby hands….
Push, pull, flip, slide and touch…all you can imagine and more!! Even though these little interactive books are probably more geared towards babies and toddlers, my pre-schooler also still enjoys them…it IS just FUN!!
LOVE, LOVE, LOVE and always a hit with my kiddies!! For ONLY R40, I can happily recommend these to all parents, grandparents, aunts and uncles of babies and tots!!!!!
This is literally just a drop in the see of children's books that are available at the Warehouse sale. This was basically tipping my toes into the toddler section…there is also loads up on offer for school going kids who can already read themselves. There are educational books…even up to grade 12. There are books on bugs and space and technology. Story books for all ages. Disney galore!! And if you have some patience, there are always more treasures to be found if you dig a little.
This is  great place to shop for ALL the little people in your life…especially with Christmas being around the corner! For just a few bucks you can make little hearts(and their parents' hearts) extremely happy. It really is a magical world of books!
All the deets on the sale: 
Date: 24th September 2019
Time: 09:00 – 17:00
Place: 10 Mymoena Crescent, Athlone, Cape Town, 7764
(Card Facilities will also be available!)
Be sure to follow Bargain Books on all their Social Media Platforms to stay up to date with all the latest and greatest 😊
–  Facebook: https://www.facebook.com/BargainbooksSA/
– Facebook event:  https://www.facebook.com/events/335371910464764/
–  Instagram: https://www.instagram.com/bargainbookssa/
–  Twitter:  https://twitter.com/BargainBooksSA
More on Brew ETC:
Instagram Page: https://www.instagram.com/brewetc/
Not Just coffee:
Soooo…if you are in the area, bring a friend or your fam…grab a yummy cup of coffee and browse and shop 'till your heart's content!! You can even meet some amazing bookstagrammers and make new friends to gush about books with!!
Much Love,
Esli